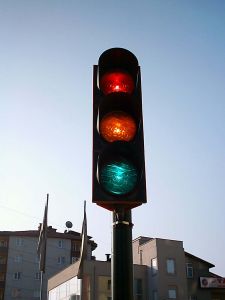 This blog post will continue my discussion of the case I discussed in my last blog post titled, "A Gwinnett County, Georgia Multi-Million Dollar Verdict Award Issued to Construction Workers Injured in a Crash Sends a Message Deeper Than Just Dollars." The Plaintiffs not only had the burden in this case of proving by a preponderance of the evidence that Ms. Taylor had a duty at the traffic signal, that she had breached said duty, and that the injuries suffered by the Plaintiffs were sustained by said accident, the Plaintiffs had to overcome language barriers since neither Plaintiff spoke much english. The Plaintiffs further had to overcome the danger of the jury attaching a stigma to them since they were both immigrants who nonetheless did not speak english very well.
The issue of immigration was hit head on in the trial beginning with voir dire when there was questioning posed to the jury about the importance of setting aside any bias against immigrants who did not speak english. During trial, the jury would again hear about how the Plaintiffs were first-generation Americans with family members from Cuba who did not learn to speak english. Finally, the jury would be reminded that each juror took an oath whereby it was not going to be acceptable to use feelings about learning the english language and about immigration to base her/his decisions regarding a final verdict in this case.
The jury was told and reminded about the danger of using any bias and/or discrimination in rendering a verdict that was not based in fact and law in this case, and the jury listened. The jury returned a verdict in favor of the Plaintiffs, after approximately five (5) hours of deliberation, in an amount of $ 3.6 Million for both Plaintiffs. The case took place in Gwinnett County State Court with The Honorable Emily Brantley presiding and it lasted a week. As a note, Ms. Taylor, the Georgia Power Driver, was dismissed as a party Defendant post-trial leaving Georgia Power alone to pay this multi-million dollar judgement.
At Julie A. Rice, Attorney at Law, & Affiliates we have represented thousands of people involved in Motor Vehicle Accidents who have sustained minor injuries to Catastrophic Injuries to Wrongful Death. We also have a vast array of experience with different case scenarios that are difficult in terms of negligence, damages, and other issues that are very important such as in this case when it is so very important to remind the finder of fact that the decision based in the case needs to be based on facts and law and not upon dangerous bias.
You have the right to competent and compassionate representation no matter what your circumstances. If you have been involved in a Motor Vehicle Accident or other Personal Injury, then please Contact Us for your free legal consultation at any or all of the following means: By phone at (770) 865-8654, and (813) 363-6664, by email at juliericelaw@outlook.com, Contact Us on our website and/or by the Contact Form on this blog. You are entitled to access to a justice system that is fair and unbiased and we will make sure that you get the proper representation you need under your circumstances.