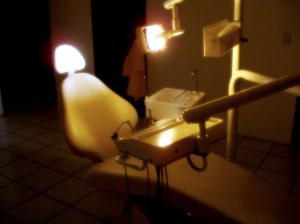 Imagine being 28 years old and going to the dentist for a relatively routine procedure to have a wisdom tooth extracted when instead the end result following the procedure is lifelong numbness and tingling, accompanied by continuous, unending excruciating pain in the lower part of your face and mouth. For Plaintiff Kerry Stolte this was more than something to be imagined, this was her reality after the Defendant Dentist M. James Fagan, III severed her lingual nerve during a dental procedure that was simply meant to remove her wisdom tooth.
Imagine further that after three (3) oral surgeries that have made your situation worse instead of better, approximately four (4) years of painstaking litigation, and two (2) lengthy jury trials that a video surveillance tape surfaces taken by the Defendant's investigators showing you doing yard work that now creates an issue of whether or not you are a credible witness, and whether or not you should be impeached at trial which could potentially bar you from any recovery if seen in the wrong light by the jury. All the while you are not relieved of the pain and suffering that you have endured for the past four (4) years that is most likely going to last for the rest of your life.
This was the scene in a Dental Malpractice Case in a Fulton County, Georgia Courtroom during a retrial of a Dental Malpractice case that began on September 22 when the defense presented said surveillance video of the Plaintiff. The Plaintiff did not take this evidence lightly, however, and understandably fought back by calling a Professor of said Defendant Dentist as a rebuttal witness to testify whether or not the procedure used by the dentist was taught by said Professor in dental school.
It became apparent that said procedure had not been taught in dental school since the said procedure was a high risk procedure and had the potential to cause the lingual nerve to be severed as was the case with this Plaintiff in this cause of action. In fact, it was further discovered that none of the witnesses had ever heard of a dental school teaching this particular procedure.
This discovery started such a heated debate that even after the defense raised several objections to the admissibility of this particular witnesses' testimony that the Defendant Dentist took it upon himself to shout an obscenity in the courtroom. Fortunately for the Defendant, the obscenity was during a court recess and not during open court.
The Plaintiff suffered greatly from this alleged Dental Malpractice such as losing her job as an underwriter for an insurance company since she could only talk for two (2) hours a day without pain. Not to mention the pain and suffering that she will most likely endure for the rest of her life. No amount of money can alleviate this amount of discomfort, pain and suffering in a person's life.
During the first trial, when the jury returned after two (2) days of deliberating, it was indicated that the jury was at an impasse and could not rule in favor of either the Plaintiff or the Defendant. Later, however, the Court of Appeals of Georgia remanded the case back to the State Court based on a remark by counsel during the first trial that was deemed inappropriate during closing arguments as said remark was based on emotion, and not based on evidence.
When the case was retried this September 22, the evidence was clear and consistent that the procedure used by the Defendant Dentist was not a procedure that was taught in dental school. It was not clear, however, whether or not the procedure was or was not a breach of the standard of care.
Nonetheless, before the second trial, the parties had in place a high-low agreement in the range of $ 195,000 to $ 875,000. When the jury was sent home for the weekend for a break at the end of the second trial, the attorneys reached a settlement for $ 875,000. When asked why the defense agreed to such a high settlement, the defense attorney admitted that he would rather have a settlement in this case than a large judgment rendered by a jury.
At Julie A. Rice, Attorney at Law, & Affiliates we are experts at representing victims of Dental Malpractice and we have over 75 years of collective experience in these types of cases. If you or a loved one has been involved in Dental Malpractice of any kind, then please Contact Us as soon as possible so that we may timely and adequately evaluate your case.
Nobody deserves to suffer pain for the rest of their life and, although money can not take away this pain, we are here to make sure that you are compensated to the highest degree possible under the circumstances.
We look forward to hearing from you soon!