On July 20, 2013, at approximately 1:00 a.m.,Carlos Ashley and his soon to be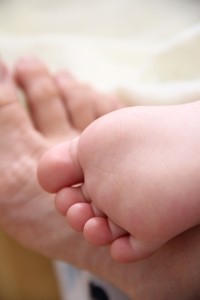 bride, Adrianna Barron, were returning to their home in Henry County, Georgia from a premarital counseling session in Atlanta, Georgia when traveling on Interstate 75/85. On that same fateful night, Jeremy Crawley was also driving on Interstate 75/85, although he was drunk, when he hit the retaining wall and went across five (5) lanes of traffic before coming to a stop that was perpendicular to the highway. Three (3) of the four (4) cars that were behind Crawley were able to stop.

The fourth (4th) car (car # 4), however, was not able to stop. Car # 4 hit the last car in line (car #3), the car that carried Carlos Ashley and Adrianna Barron; Carlos was driving and Adrianna was his passenger. Then the car that carried Mr. Ashley and Ms. Barron (car # 3) hit the car in front of them (car # 2). Subsequently, car # 2 hit the first car that was able to stop (car # 1). The drivers of car # 1 and car # 2 were not severely injured in the crash.
Carlos Ashley and Adrianna Barron would not be so fortunate in car # 3. Car # 3 was hit by car # 4 and it also hit car # 2. Carlos Ashley suffered a serious injury in the crash and was taken to the hospital.
Adrianna Barron, only 23 years old at the time, would suffer an occipital dislocation at the base of her skull. The injury would be described by experts as an internal beheading of which Ms. Barron was most likely aware, that resulted in her tragic and untimely death at the scene of the accident. Adrianna would leave behind a young child, her son, whom she shared with Mr. Ashley.
It is truly a senseless and tragic event when a mother and child lose one and other in such a manner. Ms. Barron's young son will never know his mother, and his mother lost all those moments in life from her wedding day, to seeing her son off to his first day of school, and to being there with her family for all those moments in life in which we all treasure.
Crawley and the driver of car # 4, Hollis Floyd, were both charged with Driving Under the Influence (DUI) and first-degree homicide, among other traffic violations.