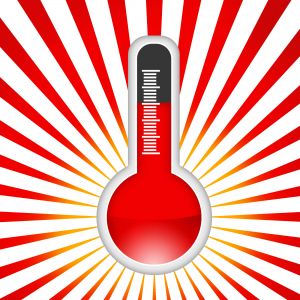 It is that time of the year when we all get ready for some fun in the sun. Children are out of school after counting the last days on the calendar until Summer Break. Parents are busy adjusting their work schedules and care for their children during this time, while teachers take a much needed break before returning to school in the Fall with fresh and invigorating teaching ideas.

For some families and individuals, a much needed vacation to a place far, far away is planned or a chance to see distant relatives for a long awaited reunion is occupying our many thoughts. For others, summer is a time to recharge those batteries with a good book and some much deserved relaxation after a year of hustle and bustle.
Each Summer, however, we are reminded about how dangerous and deadly this time of the year can become in the blink of the eye. Last year, for example, our nation mourned as we watched the cameras roll and the fate of a young father unfold before our very eyes while being accused of the death of his two (2) year old son, Cooper, whom the father failed to drop off at day care one morning and instead left him strapped in his car seat in a sweltering hot car that ultimately resulted in little Cooper's death. Although little Cooper's death seemed to take most of us by surprise, the evidence showed very quickly that children die in this manner at an alarming rate during the hot summer months every where in this country.
For example, in Cobb County, Georgia alone two (2) such incidents have been reported. The first incident was on May 17, 2015 when the young Zaryaha Emile was found in a Bright Achievers Van abandoned. The Pre-K Center was ordered to close its doors and the owner of the center, Dr. Melinda Hamilton, has been taken into police custody and charged with reckless conduct, concealing facts, tampering with evidence, and making false statements. Hamilton, furthermore, told the mother of the young two (2) year old who was left in the car that the child was only left in the van for 15 minutes when, in fact, she was left inside the hot van for more than five (5) hours .
To add insult to injury, Hamilton did not call 911 when the child was discovered, told the driver of the van not to report the incident, and ordered an employee to make up a fabricated story and to destroy the crime scene evidence. The owner of the day care has been arrested and charged for crimes pertaining to the incident.
The second incident occurred this past Monday in Cobb County, Georgia after a day care worker left a two (2) year old child, Jeremy Smith, Jr., inside a locked van for more than two (2) hours. A passerby threw a rock through a window of the van in an attempt to allow the child to get out of the van. Finally, the child's grandmother discovered the child asleep in the van when he was not returned from the day care, New Beginnings Learning Center on Sylvan Road, at his usual time. The driver in this case was arrested.
These are just three (3) similar incidents in one State of our Union that span over a short period of time. It is unknown how often this happens and it is not reported. Our hearts and sympathies go out to the families and loved ones of these children who have been involved in such senseless tragedies.
At Julie A. Rice, Attorney at Law, & Affiliates we are experts at representing families and estates in situations such as these so if you ever find yourself or a loved on in such a situation, then please feel free to reach out to us to discuss your legal situation. All of our Legal Consultations are Free of Charge and we can be reached at any or all of the following means: 1.) By phone at either 770-865-8654 or (813) 363-6664; 2.) By email at juliericelaw@outlook.com; 3.) By the Contact Form on our website; or 4.) By the Contact Form on this blog. Remember as we approach these hot summer months to enjoy yourself and to also use extreme caution so that accidents such as the ones described here can become a thing of the past.
Have a safe, peaceful, and joyful summer; and be careful out there!