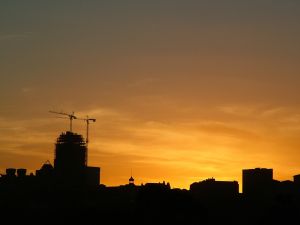 This blog post is a continuation of my previous blog post titled, "Pre-Existing Conditions in Workers' Compensation Cases in Georgia ~ part one."
In Georgia, employers accept employees as they are so if an employee can establish that a new pain or injury exists that aggravates a Pre-Existing Condition and that said aggravation is the cause of the new injury or disability, then the employer may be required to reimburse and compensate the employee for medical bills and other incidental costs related thereto. Furthermore, the employer is not allowed to refuse medical treatment to an employee due to a prior condition that was either known or not known.
Although this is the established law in Georgia, many employers will try and deny Workers' Compensation claims reasoning that the claim is based on a pre-existing condition and, therefore, the employee is not entitled to compensation as a result thereof. As a result, it is important to have competent, knowledgeable, and experienced legal counsel representing you so that you receive all of the just compensation that you deserve.
For example, thorough and accurate evaluations from your treating physician are imperative in establishing a winning claim and your attorney can be vital in obtaining these medical records and evaluations for you to establish that although you have a pre-existing medical condition that the new on the job injury is the condition that aggravated your pre-existing condition and, therefore, you are entitled to Workers' Compensation Benefits. Furthermore, if your pre-existing condition is made worse by the on-the-job injury resulting in a permanent disability, then you need an attorney who can set forth a claim so that you are adequately and fully compensated under these circumstances.
All the while, you will be experiencing a very difficult time in your life when you are injured and trying to get well, treating with your physician and following all of her/his instructions, trying to determine how you are going to survive on a lesser amount of pay during this time as well as wondering and worrying about a future that may seem very uncertain. This can be one of the most difficult times in a person's life so the more that you can delegate the responsibilities of your case to a competent and trustworthy legal advocate, the more focused you can be on the task of getting well and reducing the inevitable stress that follows this type of situation.
If you or a loved on has been injured or killed on the job, with or without a Pre-Existing Condition, then please kindly contact us at any time for your free legal consultation by any or all of the following means at (770) 865-8654, and/or (813) 363-6664,, by email at julericelaw@outlook.com, or on the Contact Form on this blog or on our Website.
There are strict time limits in these types of cases so the sooner that you contact us, the quicker we can begin to assist you and create a winning Workers' Compensation Case for you and your loved ones.
We look forward to speaking to you soon!