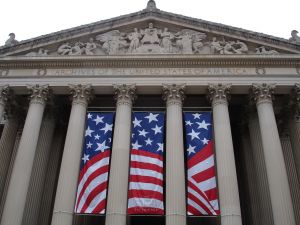 A young man, Christopher Landry, a longtime patient of psychiatrist Crit Cooksey, took his owns life at age 22 in September, 2012. Landy's parents, Michael and Lisa Landry, intend to file a medical malpractice case against Cooksey alleging that Cooksey failed to properly monitor young Landry or warn him, or his parents, of the possible suicidal side effects of giving certain prescription medications to younger patients that he had prescribed to young Landry causing young Landry to commit suicide.
When Cooksley failed to turn over young Landry's records based on psychiatrist-patient privilege, the Landrys' filed for an injunction insisting that Cooksey turn over young Landry's psychiatric records so they could proceed with the Medical Malpractice claim and obtain the medical affidavit that is necessary under Georgia Law when filing a Medical Malpractice case.
Soon to retire, Cobb County Superior Court Judge James Bodiford, granted the Landrys' injunction and ordered the production of young Landry's records from the psychiatrist. He failed, however, to even review the records to determine what parts of the records, if any, were privileged, and what parts were non-privledged information before ruling in the Landrys' favor.
The Georgia Supreme Court, in a vote of 5-2, ruled that it was long standing Georgia law that communications between between a psychiatrist and his or her patient may not be disclosed unless the patient waived the psychiatrist-patient privilege, and that the psychiatrist-privilege, unlike other privileges held by a patient or a client, died with the patient. The Georgia Supreme Court's dissenting opinion said that it should be a matter of public policy that a representative of the deceased patient had the authority to waive the psychiatrist-patient privilege.
Judge Thompson, speaking for the Georgia Supreme Court Majority, did not unequivocally state that all the records were not discoverable in this case under the normal course of discovery. Rather, he said in his opinion that the trial court now must review the files to determine whether there are any non-privileged records or information and, with regard to any privileged information, whether anyone waived the privilege whether it be by express permission of young Landry or whether it be by the parents' presence at some of the sessions that would be deemed a waiver of said privilege.
Whether any waivers or other information deemed permitted to be disclosed would rise to the level of the Landrys being able to obtain the expert opinion affidavit that is necessary to file in a Medical Malpractice case in Georgia remains to be seen. The case is Cooksey v. Landry, No. S14A0926.
This will be a very interesting case to follow since there are privileges that die with the patient or client such that a ruling by the Georgia Supreme Court in this case could stretch to other cases as well. The Landrys' attorney seemed quite confident in his over 30 years of practice that he had been allowed to obtain psychiatrist and patient records for his entire career without objection. A ruling by the Georgia Supreme Court, however, could stop this type of disclosure in its tracks and make it more difficult, and in some case impossible, to file a Medical Malpractice suit in such cases.
At Julie A. Rice, Attorney at Law, & Affiliates, we are experts at Medical Malpractice claims so if you or a loved one have been injured or killed by the negligent actions of a professional whether it be a doctor or a psychiatrist, then we are here to assist you so Contact Us for your free legal consultation. Since all Medical Malpractice cases have strict time limitations, it is important that you contact us in a timely manner so that we can investigate and file the proper motions and follow the proper procedures so that you have the best chance of receiving the just compensation that you deserve. We look forward to hearing from you soon.