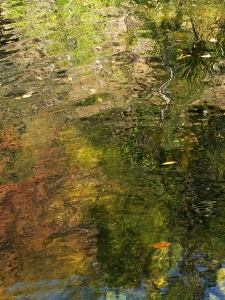 This is a Continuation of my blog post titled, "To Answer the Question, "How did this Happen?," Ms. Joan Rivers' Family Retains Counsel to Investigate the potential Medical Malpractice that may be linked to the Passing of the Late Female Star of Comedy ~ part 1."
Although the medical examiner's office ultimately concluded that Ms. Rivers' passing was not the result of medical negligence or error, and even in light of the New York State Health Departments' findings that the clinic was deficient in certain categories that were necessary for accreditation, my immediate reaction when I heard the details of Ms. Rivers' passing was still, "How did this Happen?"
To answer this question, there will be a complete investigation into the Standard of Care during this type of procedure, from start to finish, in NYC specifically and in the medical profession in general. The Standard of Care will then be matched side by side with what procedures were actually followed in the procedure involving Ms. Rivers.
From the beginning of the procedure, to the point where there may have been a concern, to the procedure being terminated and Ms. Rivers' transportation to the hospital, all will be scrutinized with a fine tooth comb to determine if anybody in the medical profession, or otherwise potentially liable, breached the Standard of Care and whether or not said breach caused the seemingly untimely death of Ms. Rivers.
Or, was Ms. Rivers' passing the result of a "therapeutic complication," as stated by the NYC Medical Examiner, that could follow from this type of procedure in light of everything being done just right and to the Standard of Care?
Either way, when someone loses a loved one, especially in an untimely fashion and connected to a medical procedure, as Ms. Rivers' family, you want answers to these questions. In most cases it is not a matter of money, it is a matter of knowing what happened to our loved one and could this have been prevented?
No amount of money can compensate a family for the loss of a loved one that was the result of the negligence of another. Therefore, in Georgia, when faced with a Wrongful Death case, which is what ultimately comes to fruition in a case such as this where a death is the result, the monetary damages not only measure what a family may have lost financially as a result of the loss of a loved one, but what has the loved one whose life has been lost is missing by having their life taken prematurely as a result of the negligence of another.
In Ms. Rivers' case, for example, we could measure the loss of holding her dear grandson and watching him grow, the loss of participating in the many cherished activities that Ms. Rivers' enjoyed, and the loss of experiencing those things that maybe only her daughter, Melissa Rivers, knows were important to her mother.
It is a tragedy either way, and our hearts and sympathies go out to all who have lost a loved one as the result of the negligence of another.
Our job, as tough as it may seem, can bring answers to these questions and, ultimately, bring justice and peace to this type of situation so if you have lost a loved one in what you think might be a case where the negligence of another was involved, then Contact Us for your free legal consultation.
You deserve the answers to these questions.