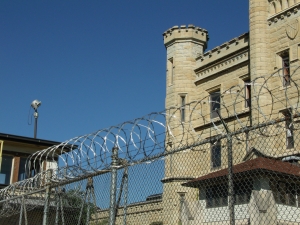 On December 24, 2012, Damion MacClain, at just the age of 27, was an inmate at Hays Correctional Facility in Trion, Georgia when he was in his cell and he was stabbed and beaten to death by another inmate. The young MacClain's mother, RaHonda MacClain, filed a lawsuit in 2013, September naming as Defendants the Department of Corrections Commissioner Brian Owens and the Hays wardens plus four (4) prison staffers and officials.
The main allegation in the lawsuit was that the Hays' security conditions were below constitutional levels, constituting conditions that rose to the level of cruel and unusual punishment for the inmates and the staff, and were deteriorated to the point that there were many beatings, stabbings, and assaults on inmates as well as officers. For example, the cell doors did not lock for many of the cells and these had been broken for years among many other conditions that were dangerous.
The bottom line: Hays Department of Corrections was out of control. MacClain was among three (3) men who had been killed at the facility from December, 2012 until February, 2013 which is only a five-week period. The families of the other two (2) men who were killed have also filed lawsuits in the Northern District of Georgia, U.S. District Court.
The MacClain case moved along swiftly as the Department of Correction settled the lawsuit for $ 350,000.00 with the MacClain family on October 11 without any formal discovery. Unfortunately, the mother of the young victim Daniel MacClain was not alive to see that day as she had passed away earlier in 2014.
The sense of urgency now is to bring in an outside monitor to manage the security system. Just as I discussed in my last blog post about inmates who do not receive proper medical attention, it is imperative that inmates, no matter how abhorrent the crimes that they have committed, be treated in a constitutional manner and not with cruel and unusual punishment, and this includes being in an environment that is safe from the threat of other inmates as well as staff or medical professionals.
As I have also discussed, these cases can be very difficult to win since many institutions are granted sovereign (or State) immunity and are held to a different, and often lower, standard than a private facility. In any case, whether it be a private or a public facility, everyone involved is due the protection of the constitution and this means the right to be free from cruel and unusual punishment.
This case is a prime example of conditions that rise to the level of cruel and unusual punishment and will most likely set some precedent for other institutions struggling with similar substandard conditions.
If you or a loved one has been Injured or Killed in a prison or other institutional setting, public or private, in Georgia, then Contact Us today for your free legal consultation.
Everyone deserves to have their constitutional rights respected!