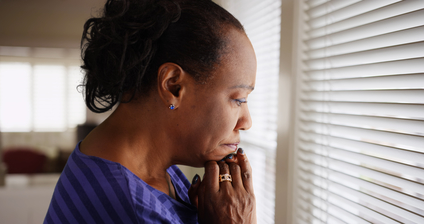 Your life is turned upside down when a loved one dies in an accident, with long-lasting financial and emotional implications even beyond your initial grief. Though you may know that you can seek compensation under Georgia's statute on wrongful death claims, the laws and formulas for calculating your damages can be complex. Without skilled legal representation, your rights and your family's future are at risk.
An Atlanta wrongful death lawyer can provide specific information and help you navigate the claims process. Plus, you can read on for some important information about compensation in these cases.
How Wrongful Death Claims Work in Georgia: A wrongful death case is similar to other types of personal injury claims in that they're often accidental and caused by someone else's negligence. To recover damages, you must show that the responsible party didn't exercise reasonable care and this breach of duty led to the fatal accident. Examples of negligence in a wrongful death case include:
Car, truck, and motorcycle crashes;
Pedestrian and bicycle accidents;
Medical malpractice;
Nursing home neglect and abuse; and,
Defective products.
Types of Monetary Damages in Wrongful Death Cases: Your potential compensation in a wrongful death claim comes in two forms, the first of which focuses on the losses suffered by survivors. You and your family miss out on the decedent's financial contributions, including wages, pensions, and other sources of income. Plus, you lose the contributions that are more subjective in nature, such as loss of guidance, love, education, and compassion.
The second type of damages relates to the losses suffered by the decedent and his or her estate. These include costs for medical treatment, funeral, burial, and related expenses. 
Legal Limitations That Affect Calculation of Damages: You should note that there are laws in Georgia that may impact your rights and/or the calculation of damages you can recover. First, the state has a two-year statute of limitations. You must file a lawsuit in court within this time frame to obtain compensation in a wrongful death case, though there may be an extension while the decedent's estate is moving through the probate process.
Plus, Georgia applies the rule of comparative fault in wrongful death claims. This statute puts the focus on the victim's actions in a personal injury case, and can potentially reduce your compensation. The key is the extent to which the decedent's conduct contributed to his or her death, and the percentage of blame attributable to these acts. This percentage is applied to reduce the total amount of compensation. If that percentage is 50 percent or higher, you cannot recover any monetary damages.
An Atlanta Wrongful Death Attorney Can Explain Damages in More Detail
If you lost a loved one due to someone else's careless or reckless acts, it's important to protect your future by pursuing your rights in a wrongful death claim. Because compensation and damages issues can be complicated, you should rely on an experienced lawyer to represent your interests. To set up a free, no-obligations consultation regarding your circumstances, please contact the Law Offices of Julie A. Rice in Atlanta, GA.