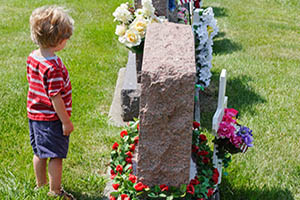 When you think of birth injuries, it's common to assume that the infant was the victim. People tend to overlook that there are two individuals involved in the process, since the mother seems less vulnerable that a tiny fetus. However, she is also at risk of birth injury – at times due to medical mistakes by the providers treating her from prenatal stages through to labor, delivery, and aftercare. One of the most common risks for the mother is perineal tears, which affects around 85 percent of women according to the National Institutes of Health (NIH). Because of the potentially long-term effects and complications of perineal tears, it's wise to consult with an Atlanta, GA birth injuries lawyer about your rights.
Types of Perineal Tears: Experts at the Mayo Clinic describe four degrees of perineal tears that may occur during delivery:
A first degree tear is the least serious the most common form of perineal tear. You may feel some minor pain or stinging, especially during urination. The wound will likely not require stitches, and will heal with at-home care within 2-3 weeks.
Second degree perineal tear could extend deeper into the vagina and usually require sutures. Recovery time is slightly longer, at times up to one month.
A third degree perineal tear is a deeper and longer wound, extending into the anus. A physician may decide to repair immediately after delivery, in an operating room while you're under anesthesia. The pain and discomfort can last up to several months.
The most severe form of this birth injury is the fourth degree perineal tear that affects much of the anus and extends into the rectum. Again, immediate surgery is usually required to repair the wound. In some cases, more specialized care is necessary.
Complications Following Serious Perineal Tear Injuries: Beyond the obvious physical pain, which can be excruciating with third and fourth degree injuries, there can be short- and long-term complications. Incontinence, leakage, and painful intercourse are common. However, the consequences are much more serious and enduring when the perineal tear was caused by negligence. A health care provider may use excessive force during delivery, fail to properly use forceps or vacuum extractor, or cause injuries through a botched episiotomy.
In addition, an NIH publication notes that there can be psychological trauma from a perineal tear. The healing process can disrupt nursing, inhibiting the mother's ability to form a bond with the newborn. Because of limitations on sexual activity, this type of injury can also affect her relationship with her partner.
Trust an Atlanta Birth Injury Lawyer to Protect Your Rights
Though it's understandable that you want to focus on caring for your newborn, it's also important to realize that your health and rights as a mother are crucial. As such, after you receive proper medical care for a perineal tear, you should consider reaching out to an experienced birth injury attorney. To learn more about your rights and remedies after a birth injury, please contact the Atlanta, GA office of Julie A. Rice to set up a free consultation.