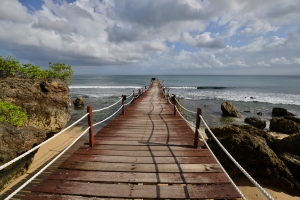 When you are heading out for travel during busy travel times whether it be for a short trip or a long trip, and whether it be in warmer or colder weather, these safety tips from AAA can make for a more pleasurable journey. In some instances, these safety tips can save lives as well:
1.) Make sure that your Vehicle has been Properly Maintained. If the maintenance is not up to date, then at the least have the tires and vehicle inspected prior to making a long journey;
2.) Map Out your Route. Prepare for road delays such as busy roads, construction, and other instances that may delay or reroute your journey. You may want to leave earlier if you expect delays to reduce the stress of traffic delays;
3.) Keep Valuable Items out of Sight. If you take items of value with you, then leave these items in your trunk or in another covered area in your vehicle to avoid any theft of your valuable items;
4.) When Traveling with Children Remind them of some Basic Rules of Safety. If you have children with you when you travel, then be sure to remind them of the rule, "Do Not Talk to Strangers." Also have them carry a whistle and instruct them to use it if they get separated from the pack; and
5.) Roadside Assistance. It is very important to have the contact information for road side assistance handy in the case that you have an incident on the road such a flat tire or other break down.
In inclement weather, be sure to pack your vehicle accordingly with warm blankets and clothes, a flash light, water, jumper cables, and a first aid kit. Some places sell road side emergency kits that are very compact that you can have on hand in your vehicle, or you can prepare an Emergency Kit yourself for your travels. It is not a bad idea to have a road side emergency kit in your vehicle to use at all times as well.
If you are traveling alone, then be sure that you have spoken to someone prior to your journey and let them know your plans, your route, and your expected arrival time. You should also contact this person upon your arrival or if something happens and you expect delays. Even in the day and age with 911 and cell phones, it is important that someone know your plans and is watching out for you in case of any incident, accident, or other event on your travels.
AARP has also published in detail additional safety tips for traveling alone that can be used on any adventure.
At Julie A. Rice, Attorney at Law, & Affiliates we want you to have a safe and happy holiday week and weekend, and to be safe in your travels to visit family and friends.
In the event that you have any incident in which you feel you need legal assistance during this week or weekend, or any other time, then you may Contact Us and we will be here to guide you through.
Have Safe and Great Travels!