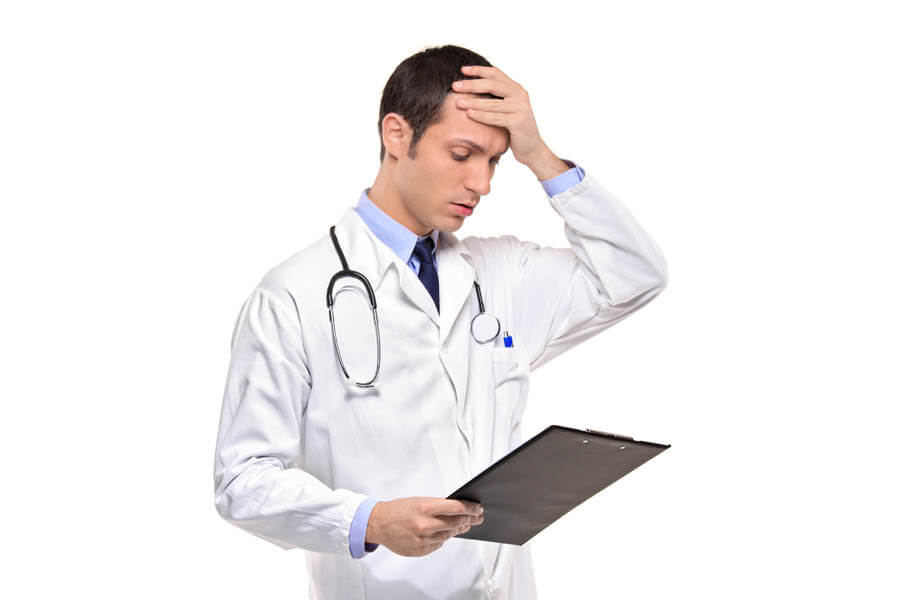 While Georgia actions for medical malpractice share many common characteristics with other types of personal injury lawsuits, these cases are very specialized and incorporate several procedural rules that make them entirely unique. One of the primary differences involves the various stages in the litigation process. Some start even before initiating the lawsuit, since you must lay the proper foundation for your case prior to filing the essential documents in court.
The steps and relevant rules are quite complicated, which is why you should trust a Georgia medical malpractice attorney to represent you in seeking compensation for your losses as a victim. Still, you might be interested to know what's involved at different points along the way.
Preliminary Investigation: Well before filing a case for medical malpractice, the law requires a thorough assessment of the allegations to determine whether there is any merit to the case. There was a time when patients would file frivolous lawsuits for improper financial gain. As a result, it's necessary to investigate how the facts apply to the essential elements of a medical malpractice case. The preliminary evaluation is to ensure there's evidence to prove that:
The responsible health care provider had a duty to provide care, an obligation that typically arises out of the doctor-patient relationship;
The physician or facility breached the standard of care by not providing treatment in the same way as another practitioner would have under the same circumstances;
The breach of the accepted standard of care was a direct cause of your injuries; and,
You suffered losses because of suffering medical malpractice harm.
Effective, efficient investigation is crucial to establishing these elements at the earliest possible stages. There is a statute of limitations in Georgia medical malpractice actions that allows you two years from the date of the injury to file a lawsuit – or up to five years if you didn't discover your injuries until later.
Filing the Medical Malpractice Lawsuit: The preliminary investigation supports your civil lawsuit for medical malpractice from a strategic standpoint, but it's also necessary on the procedural side of the case. In all personal injury lawsuits, you need to file a complaint that states the grounds for your claim and makes a request for monetary damages as relief. For claims alleging medical negligence, you must also have an affidavit from a medical expert – usually the same individual who participated in the initial phase.
Discovery and Depositions: Even though your medical malpractice attorney has already conducted a preliminary investigation, you'll need more information to proceed with the case. The Georgia civil procedure rules allow for multiple forms of discovery, through which both parties can learn additional facts about the allegations. Plus, these tools are a way to identify the key issues that are in dispute. They may include:
Written interrogatories, where you pose questions and the respondent answers in writing under oath;
Requests for production of documents, such as medical records and written reports;
Admissions of fact, in which you present statements and ask whether they're true or false; and,
Depositions of witnesses, experts, and others with knowledge of relevant information.
Trial by Jury: The entire litigation process can take several months – or even years when there are considerable disputes over facts and legal issues. There may even be opportunities to settle your claim during pre-trial proceedings. However, if you're unable to reach a fair, reasonable amount to resolve your case, you'll move on to trial. Your medical malpractice attorney will be at your side to assist with:
Securing expert witnesses to testify in court;
Preparing documents and other materials to be used as exhibits;
Conducting opening statements and arguments regarding your right to compensation;
Calling witnesses and cross-examining witnesses presented by the defense; and,
Making closing arguments to summarize your claims.
After receiving their instructions from the judge, members of the jury will assess the information presented by both sides. A successful verdict means you'll be able to recover for the considerable losses you suffer as a victim of medical malpractice.
Trust an Atlanta, GA Medical Malpractice Lawyer to Handle Your Claim
Of course, the specific steps in a Georgia medical malpractice claim will vary based upon your circumstances, since every case is unique. You can count on our team at the Law Offices of Julie A. Rice to address challenges and advocate on your behalf throughout the process. To learn more about our legal services, please contact our firm to set up a free consultation regarding your circumstances. We'll be in a better position to advice you once we learn more about your experience as a victim.