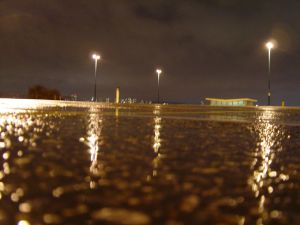 As I have stated in my website about Premises Liability, Premises Liability is not just limited to Slip and Fall Cases and can often apply to cases in which there was Inadequate Security when the property owner or manager knew or should have known about the dangers of the property and did not make the property safe for its guests or invitees.
In the case in point, Lauren Burk, the now deceased daughter of Jim Burk and Viviane Guerchon, on the 4th day of March, 2008 was kidnapped from a parking lot on the Auburn University Campus. Young Lauren Burk was a High School Graduate of Walton in Cobb County, Georgia in 2007, and a freshman at Auburn at the time she was kidnapped.
After the kidnapping Ms. Burk was located on a road four (4) miles North of Campus where she was dying from a gun shot wound in her back. It should be duly noted that Courtney Lockhart, a soldier who had been dishonorably discharged, was arrested in Alabama three (3) days after the abduction. He was later convicted by a jury for the crime of the death of Lauren Burk, and sentenced to death for the commission of this crime.
Lauren Burk's parents are making a claim similar to another blog that I posted about a death at a Motel 6 Hotel in Georgia where the parents are seeking damages under a similar theory as the case in point; Inadequate Security in a Known Dangerous Location.
The difference in this case, however, is that the parents are seeking damages from the Alabama Board of Adjustment in the amount of $ 1 Million Dollars for the Wrongful Death of their daughter under the theory that Auburn University had made a decision, the wrong decision according to the parents of Lauren Burk, to merge the University's police force with the City of Auburn's police force to save money, and this decision was an alleged contributing factor to the Inadequate Security of the University's Parking Lot where the kidnapping occurred resulting in the death of Lauren Burk.
Furthermore, before the murder, there was a Federal Report released about security measures and recommendations for the University that the parents allege were further not followed by the University which further contributes to the theory that the University could have done, and should have done, more to make the University safe for its' students that further contributed to the murder of their daughter.
At Julie A. Rice, Attorney at Law, & Affiliates, we are experts at cases in Premises Liability of All Types including, but not limited to, cases in which there was Inadequate Security. If you or a loved one have been injured or killed in such an incident, then please Contact Us by any or all of the following means for your free legal consultation at either (770) 865-8654, (813) 363-6664; by email at juliericelaw@outlook.com; by the Contact Form on our Website; or by the Contact Form on this blog.
Since there is a short period of time in which you can seek a cause of action in these types of cases, and since an investigation of any scene of the incident should be conducted, and other evidence should be preserved in a timely and prompt fashion after such an event, it is very important that you Contact Us as soon as possible after such an incident.
We look forward to hearing from you soon!