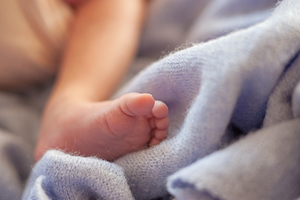 The birth of your child was a joyous occasion, and it's a relief when he or she has a clean bill of health. However, health care providers must deliver proper medical care for infants well beyond birth, as a range of complications can affect your infant in the first few weeks of life. When they fail or make critical errors, your baby can suffer serious harm. You may have rights as a parent, and an Atlanta, GA baby medical malpractice attorney can explain them in more detail. However, answers to common questions about pediatric medical malpractice may be helpful.
How often do babies suffer injuries because of malpractice?
Fortunately, the incidence of malpractice is relatively low in the medical specialty of pediatrics. The American Medical Association reports that around 34 percent of all physicians have been sued for medical malpractice at some point in their careers; however, only 18 percent of pediatricians face medical malpractice lawsuits.
What are some medical conditions that result from pediatric malpractice?
The US Department of Health and Human Services reports that a delayed diagnosis of meningitis is the most common error committed by pediatric health care providers. This infection can initially cause intense headaches and high fever, but – left undiagnosed and untreated – it can lead to convulsions and even death. In addition, some other complications include:
Misdiagnosis of appendicitis, which can cause the appendix to rupture;
Prescription errors through ordering the wrong drug, the wrong dosage, or duration for taking medication.
Do I have rights if my baby was hurt because of a medical error?
You may have grounds to file a baby medical malpractice claim against a pediatrician, but these cases are very complex. They're very different from personal injury actions based upon an accident or negligence, and there are specific elements you must prove.
You must show the existence of a medical standard of care, which describes the level of competence and skill that doctors would exercise in providing treatment under the same or similar circumstances;
You need to demonstrate the ways that your child's physician failed in applying this standard of care; and,
You must prove that your baby suffered harm because of the deviation from the standard of care.
How long do I have to file a baby medical malpractice claim?
Under Georgia's statute of limitations on medical malpractice claims, you must file a lawsuit within two years after the date on which wrongful act or mistake occurred. If you don't sue the responsible parties in court, you're forever barred from seeking compensation for your losses. However, this time period may be extended under some circumstances, particularly where you didn't discover your baby's injuries until later. In such a situation, you have five years from the date that the medical error occurred.
Call Now to Speak with an Experienced Baby Medical Malpractice Lawyer
Though medical errors in pediatrics is less frequent than other specialties, that's no consolation to parents whose child suffers injuries because of malpractice. To learn more about your rights and legal options as a parent, please contact Attorney Julie A. Rice. We can schedule a no-cost consultation at our Atlanta, Georgia office to review your circumstances and explain how these claims work.